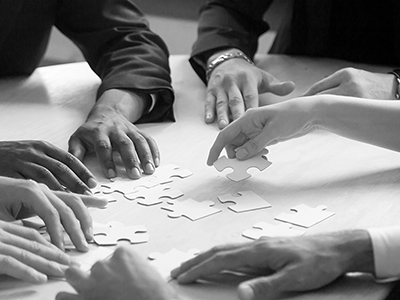 Better Place® is a training program aimed to create awareness in men and women about both individual and collective responsibilities on the actions and the type of language used in everyday life.
With Better Place® Project, the value of relationships that are equal, respectful and free from stereotype cages gets explained thru a true telling and unfolding of all customs that inhibit a constructive interaction amongst genders.
The fundamental assumption of our lessons, designed to involve trainees and interact with them, is that these topics cannot be approached as the "battle of the sexes", but they are rather meant, and showed, as an issue that can harm both men and women. With this view Better Place® Project aims to motivate everybody to be part of a change and build a better world.
In Better Place® Project, by working on real examples, men and women became leading players of an exercise that brings full comprehension of questions that comprise everybody. They will gain new means to build better relations amongst genders.
Gaining awareness on how ancient heritage and stereotypes can unconsciously bias relations will lead to improve them first at work, with great benefit of the work environment, and indirectly to company/organization productivity. This consciousness will truly modify the perception and the view of the trainees, who will bring it with them, in their everyday life, with benefit on the community they live.
Thus, thanks to Better Place® Project not only Companies and Organizations will improve their work environment and their productivity by leveraging on the values of Diversity and Inclusion, but also they will give a true contribution to the cultural change of the territory they operate in, becoming active players of improvement with their act of true social responsibility.
Better Place® Project can boast a proven educational background, thanks to its qualified teachers involved, and enjoys the patronage of Differenza Donna, one of the main Italian NGO that fights gender-based violence and offers support to its victims.
Better Place® Project also offers an evaluation of the quality of the learning reached by the trainees, thru a series of test on the main topics of the courses, both for the e-learning and the class mode lessons.